Get Premium Dogs Artificial Grass in Dubai From Us!
We take great satisfaction in providing the best dogs artificial grass dubai at DubaiGrassCarpet.com. We are steadfast in our dedication to quality and excellence. We are aware that your pets are beloved members of your family, which is why we have committed to offering fake grass that is not only pet-friendly but also lovely, strong, and useful. Some of the most cutting-edge fake grass alternatives are available in our product line. 
Modern technology has been used to make our dogs artificial turf smooth and enjoyable for your dogs to play on. This implies that you don't need to worry about your dogs' comfort or safety as they romp, rest, and explore. Our fake grass is more than simply a floor; it's a haven for animals. Our artificial grass is not only resilient but also simple to maintain. Although we are aware that dogs may be dirty, this shouldn't be a cause for alarm. Our grass is made to be simple to clean. Bid adieu to mud, filth, and challenging stains. Your yard will remain tidy and your dogs will remain content with our fake grass.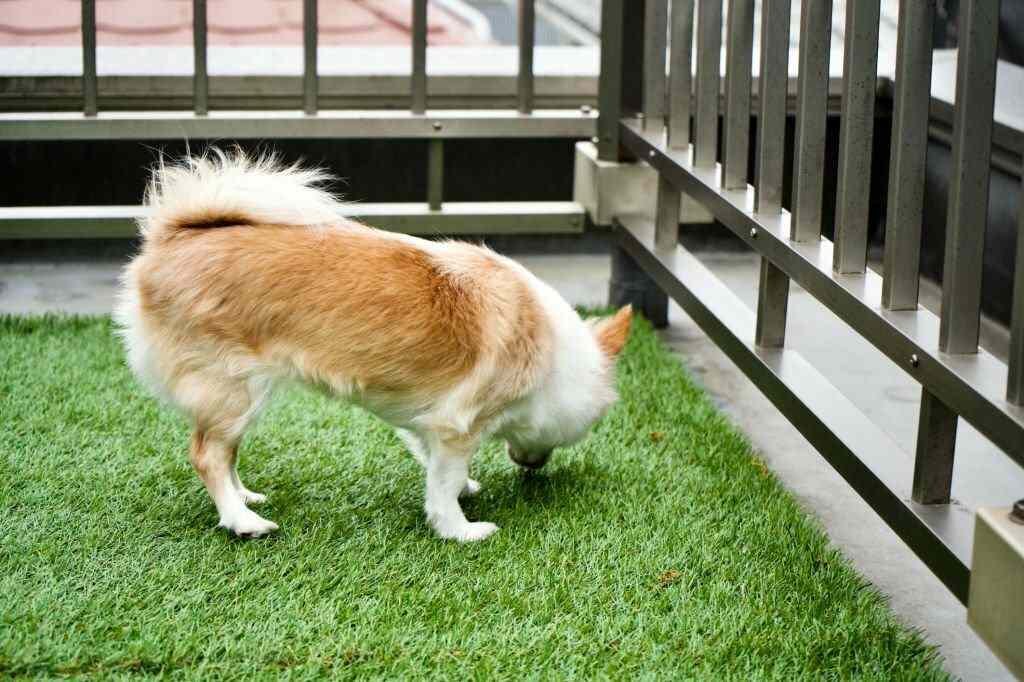 Dogs Artificial Grass : Quality and Comfort For Your Pet
Quality and comfort are the most important factors when it comes to artificial grass for dogs. We go above and beyond at our shop to guarantee that our goods uphold the highest standards. We provide the greatest care because we think your dogs deserve nothing less. Our fake grass is made to make your house a pet-friendly place. It's a place where your dogs can flourish, not merely a surface. 
Our dogs artificial grass Dubai smooth and gentle texture makes it a suitable place for them to play and relax. One of the striking qualities of our artificial grass is its low-maintenance nature. We get that you want to spend your time enjoying your dogs rather than taking care of your grass because life is busy. Our grass requires very little upkeep. No more fertilising, watering, or mowing. Without the bother, your garden will always look impeccable.
For your any query and consultation, our contact team is available 24/7.
Affordable Artificial Grass for Dogs: Cost-Effective Solutions
We provides what you're looking for if you're looking for reasonably priced solutions for artificial grass for dogs in Dubai. We are aware that affordability should never be sacrificed for quality. Because of this, we provide solutions that are both affordable and up to your high standards. You may choose the ideal solution for your particular needs from our selection of fake grass products because they are available at different artificial grass for dogs cost ranges. 
We sincerely think that every pet owner ought to have affordable access to premium artificial turf for pets. Our affordable options don't imply sacrificing quality. You can be sure that our fake grass will last a long time and function well because it is created from the best materials. To achieve the ideal mix between price and excellence, we have worked very hard.
Artificial Grass for Dogs Balcony: A Pet Oasis
Even if you live in an apartment, your cat can still go outside. We offer the perfect options at our shop  to turn your balcony into a pet haven. Although we recognize that space might be an issue, your dogs' happiness shouldn't be compromised. Our artificial grass for balcony is intended to turn any space into a tiny dog park right in the middle of the city. It's a place where your pets can get some fresh air and freedom from the limits of your flat. 
It's important to provide your pets access to the outdoors, not simply a balcony. We offer solutions to accommodate your area, regardless of how big or little your balcony is. Our artificial grass mat for dogs is ideal for a small space since it is cozy, relaxing, and simple to maintain. You'll feel good knowing that even in an apartment, you've managed to create a pet-friendly environment where your pets may play in safety, cleanliness, and enjoyment.
Why Choose Us for Dogs Artificial Grass in Dubai?
The best option in dogs artificial grass Dubai is DubaiGrassCarpet.com. Our reputation is based on expertise, quality, and a steadfast dedication to the welfare of pets. We take pleasure in providing affordable pricing without sacrificing the quality of the products and services we offer.
Our artificial grass is a quality guarantee, not simply a product. Your dogs will live in a clean, safe environment thanks to the non-toxic materials we've carefully chosen. Our products are made to endure pets' active play since we recognise how hard they can be on outdoor areas. We also provide attentive, individualised customer service. To ensure that your pet's playtime is exceptional, we are available to respond to your inquiries, provide guidance, and offer assistance. Our primary goals are ensuring that you are happy and that your dogs are happy. If you want the best artificial grass for dogs in Dubai, use DubaiGrassCarpet.com.