Our Lawn Artificial Grass Dubai Can Entirely Transform Your Lawn
Is your lawn looking a bit worse for wear? Do you find that it's difficult to keep on top of the maintenance? If so, it might be time to switch to artificial grass. Our lawn artificial grass can entirely transform your outdoor space, giving you a low-maintenance, green oasis that you can be proud of.
Having installed many artificial lawns over the years throughout the UAE area, we have learned what works and what doesn't when it comes to this product. Adding artificial grass for lawn Dubai to your lawn is one of the best decisions you can make. Not only will it make your home more beautiful, but it will also save you time and money.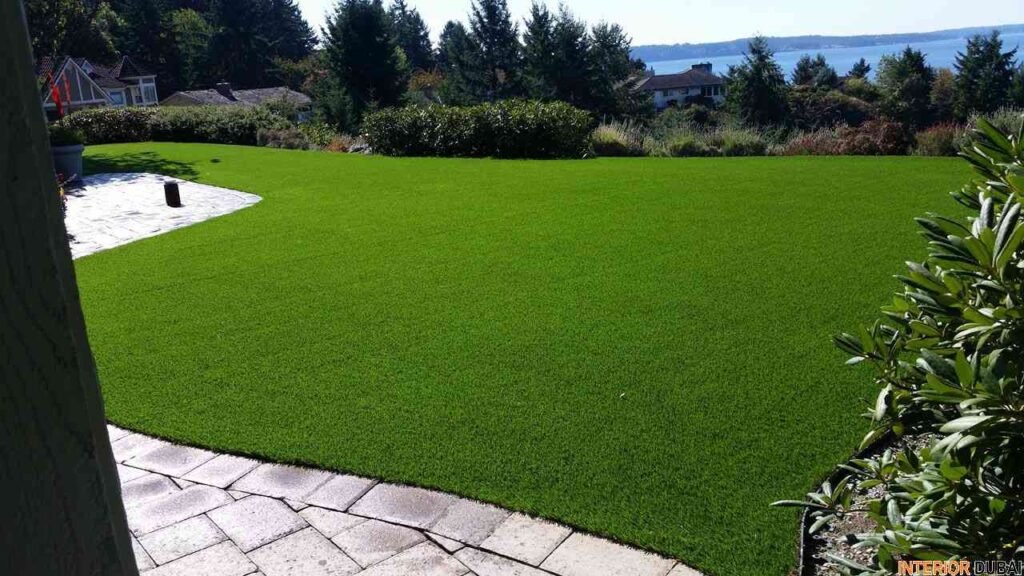 Get The Premium Quality Lawn Artificial Grass Dubai From Us!
As spring begins, many homeowners are looking to improve their home's exterior. Installing a new lawn is a popular choice for many homeowners. However, installing a new lawn can be a lot of work, and it can be difficult to find the time to do it. If you're looking for a natural, beautiful lawn that doesn't require any maintenance? 
Look no further than our artificial grass Dubai! Our products are made with top-quality materials that look and feel just like the real thing. Plus, our team is available to help you every step of the way, from choosing the right type of grass for your needs to installation. Give us a call today to learn more!
For your any query and consultation, our contact team is available 24/7.
Consider The Most Beneficial Features Of Lawn Artificial Grass
Lawn Artificial grass in Dubai have been growing in popularity for a while now, and there's good reason for it. Not only is it incredibly low-maintenance, but it also comes with a range of other benefits that can make your life a lot easier.  Artificial grass has many benefits that are worth considering before you make a decision about which type of lawn to install in your yard. Synthetic turf requires little maintenance and no watering, making it an eco-friendly option. 
It also stays green year-round, so you won't have to worry about the hassle of having to re-sod your lawn every fall. Lastly, artificial grass is soft and safe for children and pets to play on, making it a great choice for families with young children or pets. It goes without saying that a green, lush lawn is the envy of the neighborhood. And while it's easy to assume that the only way to have a yard like that is to spend hours tending to it, that's no longer the case. 
Get our synthetic Artificial Turf specifically designed for Lawns
In order to form synthetic turf for a lawn, artificial grass clippings generally composed of nylon, polyethylene, or polypropylene are first fastened to a supporting layer of fabric or plastic. Artificial greenery, frequently referred to as synthetic turf for a lawn, is a sort of grass-like exterior constructed using synthetic fibers as a low-maintenance, long-lasting, and attractive substitute for real grass. There arose many questions about whether Can you put lawn furniture on artificial grass or not? You'll be amazed after knowing that it is the most suitable solution as compared to natural grass which can be damaged easily. The artificial grass lawn coast is perfect and has the strength to bear all the high traffic on it.  
Synthetic lawn artificial grass is often installed in residential, commercial, and public spaces as planting flexibility whereas ordinary lawns are challenging to keep due to environmental factors like drought or poor soil quality. The aim of the supporting material is to give the bogus grass drainage and cushioning. Also, it is made to be strong and long-lasting, resilient to harsh climates and intense use by people. With variances in color and texture to imitate how it looks like natural organic grass, synthetic artificial turf for yards is made so it appears and feels like organic green grass. You can find a variety of lawn artificial grass from dubaigrasscarpet.com at economical prices. We also deliver installation services all across the UAE. 
Hire Experts To Get Your Lawn Artificial Grass Installed!
Artificial turf Dubai , or synthetic grass, has been around few years. However, it is only in recent years that its popularity has skyrocketed, with more and more people opting for it over traditional grass lawns. There are many reasons for this: artificial grass in Dubai is drought-tolerant and requires no watering, no weeding, and no mowing; it's safe for children and pets; it lasts much longer than a natural lawn. 
Artificial grass installation is a process that many homeowners choose to do themselves to save on costs. While it is possible to do this, it is important that you know what you're doing in order to get the best results. In this blog post, we will go over the basics of artificial grass installation so that you can be sure to do it properly.
Dubaigrasscarpet.com promises to offer Dubai's best lawn artificial grass Dubai products, prices, and services. We have a wide range of artificial grass types, colors, and textures to choose from, making it easy to find the perfect lawn for your home or commercial property. 
All of our artificial turfs are made from premium quality materials that are designed to last for years with minimal maintenance. Get in touch to buy the best synthetic turf for your space!