Outdoor Artificial Grass Dubai
Buy Premium Quality Outdoor Artificial Grass Dubai From Us!
Looking for a way to make your home look its best? Why not consider investing in some outdoor artificial grass Dubai? Our premium quality grass is perfect for anyone who wants to enjoy a beautiful outdoor space without having to worry about the upkeep. We offer a wide variety of artificial grass products that are perfect for any outdoor space. 
Our grass is made from high-quality materials that are weather resistant and will stay looking great for years to come. Plus, our grass is weatherproof and fade-resistant, meaning it will stay looking great no matter what the season. Contact us today to learn more about our products and services!
Our Outdoor Artificial Grass Is Incredibly Attractive & Suitable For Any Outdoor Space!
Do you have a green thumb, but no time to take care of a garden? Are you an allergy sufferer who can't have a real lawn? Do you live in a condo or apartment with no yard space? Outdoor artificial grass is the perfect solution for you! We offer a variety of sizes and colors to choose from, so you're sure to find the perfect option for your needs.
Our artificial grass is unlike any other on the market. It's designed to be incredibly realistic, making it the perfect choice for any outdoor space! Whether you're looking to install outdoor artificial grass in Dubai in your backyard or front lawn, we have a variety of options to choose from that will perfectly match your needs and aesthetic preferences.
For your any query and consultation, our contact team is available 24/7.
Look At The Beneficial Features Of Outdoor Artificial Grass Dubai
Artificial grass lawns have come a long way in recent years. Not only are they more realistic looking, but they also offer a variety of benefits that can be enjoyed by homeowners and their families. Indeed, some people may be hesitant to install artificial grass because they think it will be too hot in the summer or too cold in the winter, but today's artificial grass options solve both of those problems. Here are some key advantages to consider:
Artificial turf doesn't require watering, which saves both time and money.

It's low-maintenance, meaning there's little need for regular upkeep.

It's a more environmentally-friendly option than traditional grass lawns.

This grass is allergen-free & sustainable.

It is cost-effective!
We Offer 100% Reliable Outdoor Artificial Grass Installation Services In Dubai!
Outdoor Artificial grass Dubai or synthetic turf is a surface of fibers made to look like natural grass. It is most often used in arenas for sports that were originally or are normally played on grass. However, it is now being used in residential and commercial landscapes as well.
Do you want to install artificial grass but don't have time to do it yourself? Relax! We offer a hassle-free outdoor installation service for residents in Dubai. Our team of experts is fully trained and certified to carry out this task, so you can be sure that the finished product will be of the highest quality.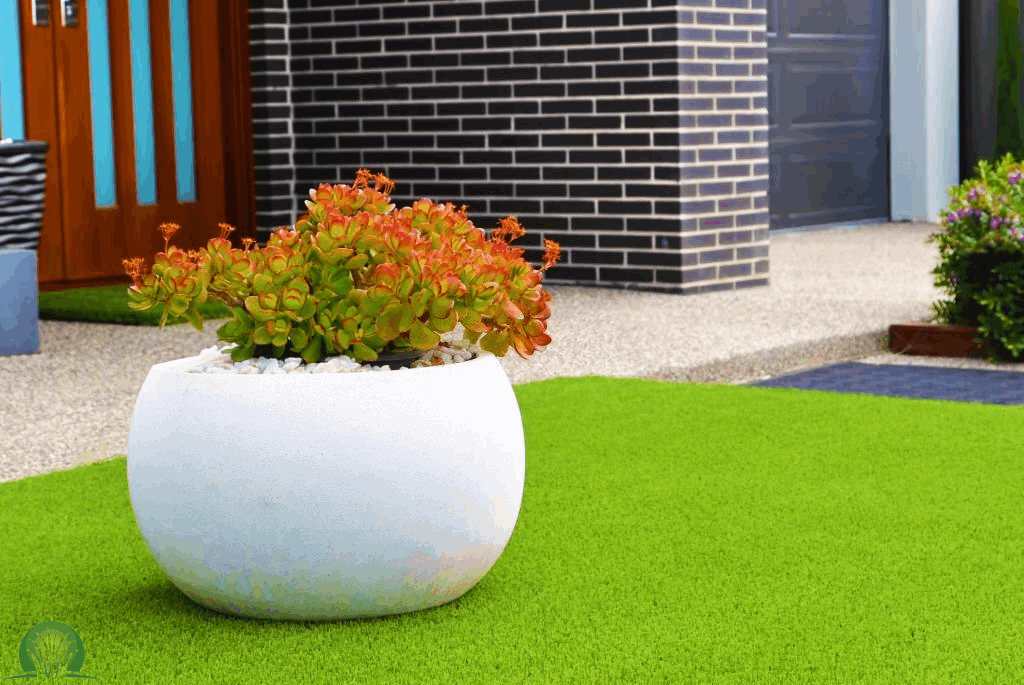 If you're looking to spruce up your outdoor living space for the summer, consider artificial grass from Dubaigrasscarpet.com. We are proud to be one of the leading providers of premium outdoor artificial grass surfaces in the UAE. Our team provides an extensive range of services, ranging from supply and installation to after-sales care and maintenance. Our products are made to the highest standards and are perfect for both domestic and commercial applications.