Mats Artificial Grass Dubai
Go For Trendy Mats Artificial Grass For Your Space!
If you're looking for an affordable, low-maintenance, and stylish way to update your outdoor space, artificial grass is a great option. Not only does it look great, but it's also easy to install and care for. Plus, it can be used in a variety of different spaces, from small balconies to large yards.
If you're considering mats artificial grass Dubai for your home or business, be sure to check out Go For Trendy Mats. We offer a wide selection of artificial grass options, perfect for any space. Plus, our team of experts can help you choose the perfect type of grass for your needs and install it quickly and easily.
So what are you waiting for? Give us a call today and see how artificial grass can transform your space!
We Design Appealing Mats Artificial Grass For You!
We design and manufacture high quality artificial grass mats for a variety of applications. Whether you are looking for a mat to use as a decorative element in your home or as a functional piece of equipment for your business, we have a mat that will suit your needs.
Our high-end artificial grass for mats is perfect for both residential and commercial applications. We have a wide variety of colors, textures, and infills to choose from, so you can find the perfect mat for your needs. Our products are safe for children and pets, and they are easy to install and maintain.
If you are looking for a high-quality, attractive artificial grass mat, then we urge you to consider our products. We are confident that you will be satisfied with our products and our service. Contact us today to learn more about our company and our products.
For your any query and consultation, our contact team is available 24/7.
Technical Details About Mats Artificial Grass!
Mats artificial grass Dubai is a type of grass that is made from synthetic materials. It is often used in areas where real grass would be difficult to grow, such as on concrete or in high-traffic areas.
Mats artificial grass in Dubai is usually made from polyethylene or polypropylene, which are types of plastic. The grass blades are usually made from polyethylene terephthalate (PET) or polypropylene (PP). The backing material is usually made from polyurethane (PU).
Mats artificial grass is designed to look and feel like real grass, but it does not require the same care or maintenance. It does not require watering, mowing, or fertilizing, and it can withstand heavy foot traffic.
We Install Mats Artificial Grass With Perfection!
At Dubaigrasscarpet.com, we take great pride in our workmanship. We have over 10 years of experience installing artificial grass, and we have a true passion for what we do. Our team of experts will work with you to ensure that your artificial grass is installed perfectly. We will take into account your budget, your needs, and your desired look to create a custom solution that is just right for you.
We Install Mats is the leading provider of artificial grass installation in the UAE. We have installed artificial grass for thousands of customers, and we have a proven track record of excellence. If you are looking for the best possible artificial grass installation, then look no further than We Install Mats. Contact us today to get started!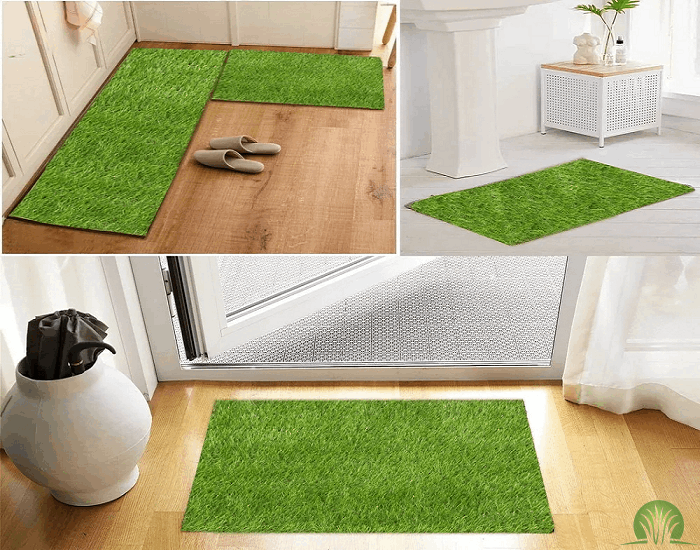 At Dubaigrasscarpet.com, we pride ourselves on being the premier provider of artificial grass in the United States. We have over 25 years of experience in the industry and have installed artificial grass in thousands of homes and businesses nationwide. We offer a wide variety of artificial grass products to suit any need, and our team of experts is passionate about helping our customers find the perfect solution for their project.
There are many reasons to choose Mats Artificial Grass Dubai, but here are just a few:
– Highest-quality artificial grass on the market.
– Team of experts who can help you choose the right type of artificial grass for your needs.
– Wide range of artificial grass products to choose from.
– Expert installation services to make sure your artificial grass