Exhibition Artificial Grass Dubai
Our Exhibition Artificial Grass Dubai Makes Your Event More Attractive!
Nowadays, people are looking for more environmentally-friendly and convenient choices for their events. We design exhibition artificial grass for outdoor use and is perfect for high traffic areas. It is highly durable and stands up to the rigors of commercial use. If you are looking for quality artificial grass then look no further than the exhibition artificial grass from our company. 
Exhibition Artificial grass Dubai will save you from all the efforts required for maintaining a natural lawn. You will not have to water it, fertilize it or mow it. The installation process of our artificial grass is very easy and takes just a few minutes.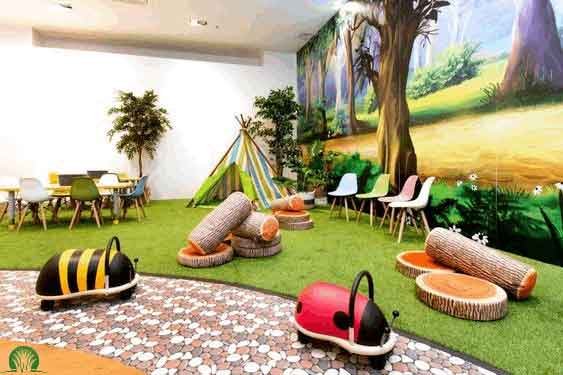 We Crafting Supreme Quality Exhibition Artificial Grass
Water conservation, durability & a look that's so real it seems unbelievable are among the top priorities for homeowners and businesses. Dubaigrasscarpet.com has always been a step ahead of the competition. We were one of the first companies to develop artificial grass technology over 12 years ago and we continue to perfect our products today. Our artificial turf is made with recycled materials. It uses the latest in manufacturing processes, ensuring that you have the most realistic-looking lawn on the block.
For your any query and consultation, our contact team is available 24/7.
Practical Features Of Our Exhibition Artificial Grass
Event Artificial grass Dubai is a surface that mimics the appearance and feel of genuine grass. It's most commonly used in areas where natural grass can't grow, such as roofs, indoor arenas, and other enclosed spaces. The exhibition season is quickly approaching and for many businesses, that means planning an exhibit. As you plan your space, don't forget the importance of having quality artificial grass. 
Exhibition artificial grass in Dubai can provide a polished look to your booth and make a great impression on potential customers. Our artificial grass looks great & tough enough to withstand the daily wear and tear of an exhibition. It doesn't require any fertilizer so it is good for the environment. You don't have to worry about your artificial grass getting too hot in the sun because it won't burn. 
We Are Experts In Installing Our Exhibition Artificial Grass
Artificial grass Dubai is a man-made surface that resembles natural grass in appearance and feel. It's most typically employed in commercial and residential settings where natural grass is difficult to maintain or inappropriate.
Our company has been installing artificial grass for many years, and we have a wealth of experience in the field. We are experts in our trade, and we can guarantee that you will be happy with the results of our work. We understand that not everyone knows how to install artificial grass, which is why we offer reliable installation services at an affordable cost!
Dubai Grass Carpet is a professional artificial grass supplier in Dubai, UAE. With years of experience, we supply this turf to both commercial and residential clients. We supply & Install the best quality synthetic turf with our expertise. Get in touch to avail our services!