Get The First - Grade Landscaping Artificial Grass Dubai
Artificial turf Dubai, or synthetic turf, is a surface of synthetic fibers made to look like natural grass. It is most often used in sporting fields and playgrounds but has also been used in residential landscaping and commercial applications. We offer first-rate Landscaping Artificial Grass Dubai with the most appealing look & durable quality. 
With years of experience, we are now market leaders in supplying high-end artificial turf all around the UAE. Our fake turf for landscaping is popular among a huge number of clients. We have worked with a diversified portfolio of commercial & residential clients. Get in touch if you want any information about landscaping artificial grass.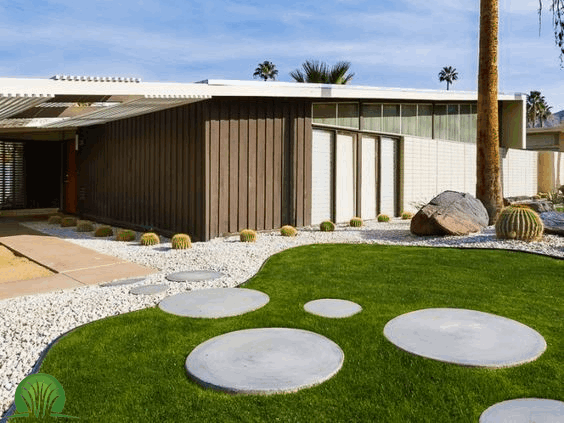 Landscaping Artificial Grass Dubai Makes Your Space More Appealing
In our living environment, 'green' is truly a feel-good aspect. The grass is frequently used to create green spaces. Nothing is more ideal for lighting up public places than lovely fresh green grass. The grass is clearly not the best material for park management.
The grass is prone to wear and requires a lot of attention. Artificial grass Dubai, on the other hand, has a great load-bearing capacity and is a strong, long-lasting, and easy-to-maintain alternative for urban green spaces and cost-effective park management.
For your any query and consultation, our contact team is available 24/7.
Features Of Our Landscaping Artificial Grass Dubai!
There is no doubt that landscaping artificial grass installations have seen a remarkable increase in popularity in recent years. With more and more people looking to conserve water, reduce maintenance, and enhance the curb appeal of their homes, fake grass is an increasingly sensible option. 
The landscaping artificial grass Dubai has been purposely designed to be the best fake turf around. It has a number of features that make it perfect for outdoor use, including being:
UV resistant so it doesn't fade in the sun

Non-slip, meaning it won't cause you to fall over

Low maintenance – you don't have to water it or mow it!

Artificial grass is very durable and can withstand heavy foot traffic and weather conditions.

Artificial grass is environmentally friendly and does not require any watering or fertilizing.

Artificial grass is very easy to maintain & clean.
Get practical landscaping solutions for your land from us
Artificial turf is a unique way to add beauty and an attractive appearance to the spaces. Installing landscaping artificial grass is one of the most popular methods to add beauty to the required place. They are installed in places to get an organic and natural green look. They are an interesting alternative to the natural grass in homes, offices, playgrounds, and other places. It is such an essential synthetic material that is made up of fibers artificially designed for different spaces.
They provide a complete look of natural grass fibers. It plays an important role in enhancing the aesthetics and beauty of the place where they are installed. It is trendy nowadays in Dubai, and all over the UAE even it is also a popular solution across the globe. Dubaigrasscarpet.com is best known for its artificial grass for landscaping in Dubai and all over the UAE. you can find different varieties of artificial turf from us. We provide the ultimate and foremost quality synthetic fibers with modern artificial grass landscaping ideas. Our products can add a contemporary look to your space. 
Get Your Landscaping Artificial Grass Dubai By Pros.
We are a full-service landscaping company that specializes in the installation of artificial grass. If you are looking for a beautiful and low-maintenance landscape solution, consider artificial grass installation. Our team of experienced professionals can provide you with a beautiful and durable artificial grass lawn that will look great for years to come!
We have a wide variety of products to choose from, and we can work with you to find the perfect solution for your needs. Our team is experienced and professional, and we will work diligently to ensure that your new artificial grass is installed correctly and looks great. Contact us today to learn more about our services!
Dubaigrasscarpet.com provides high-quality landscaping artificial grass in Dubai. It is created with high-quality materials and long-lasting color pigments. Our artificial grass in Dubai is ideal for use in a variety of settings. It will stay fresh for 365 days. 
In addition to high-quality products, we have over a decade of experience and a specialized staff for fake grass Dubai installation. Call us with confidence, and we'll provide you with the greatest service you've ever had.